mt4 Trendlines Indicators
Support and Resistance Zones and Trendlines is a basic technical analysis indicator developed for the MT4 platform. The indicator is ideal for beginner-level traders who have difficulty drawing daily S/R and trendlines manually. In addition, the indicator is responsible for determining key price levels, which means you have more room to focus on other technical parts of the chart.
The indicator plots horizontal price support and resistance levels and works well even when applied to multi-timeframe charts. In addition, it plots trend lines based on the highs and lows of past price movements.
Simple
– Automatically plot support/resistance zones
– Automatically draws trend lines
– Display of broken but still actual trendlines (dashed lines)
– Adjustable spacing of S/R zones and trendlines (number of bars)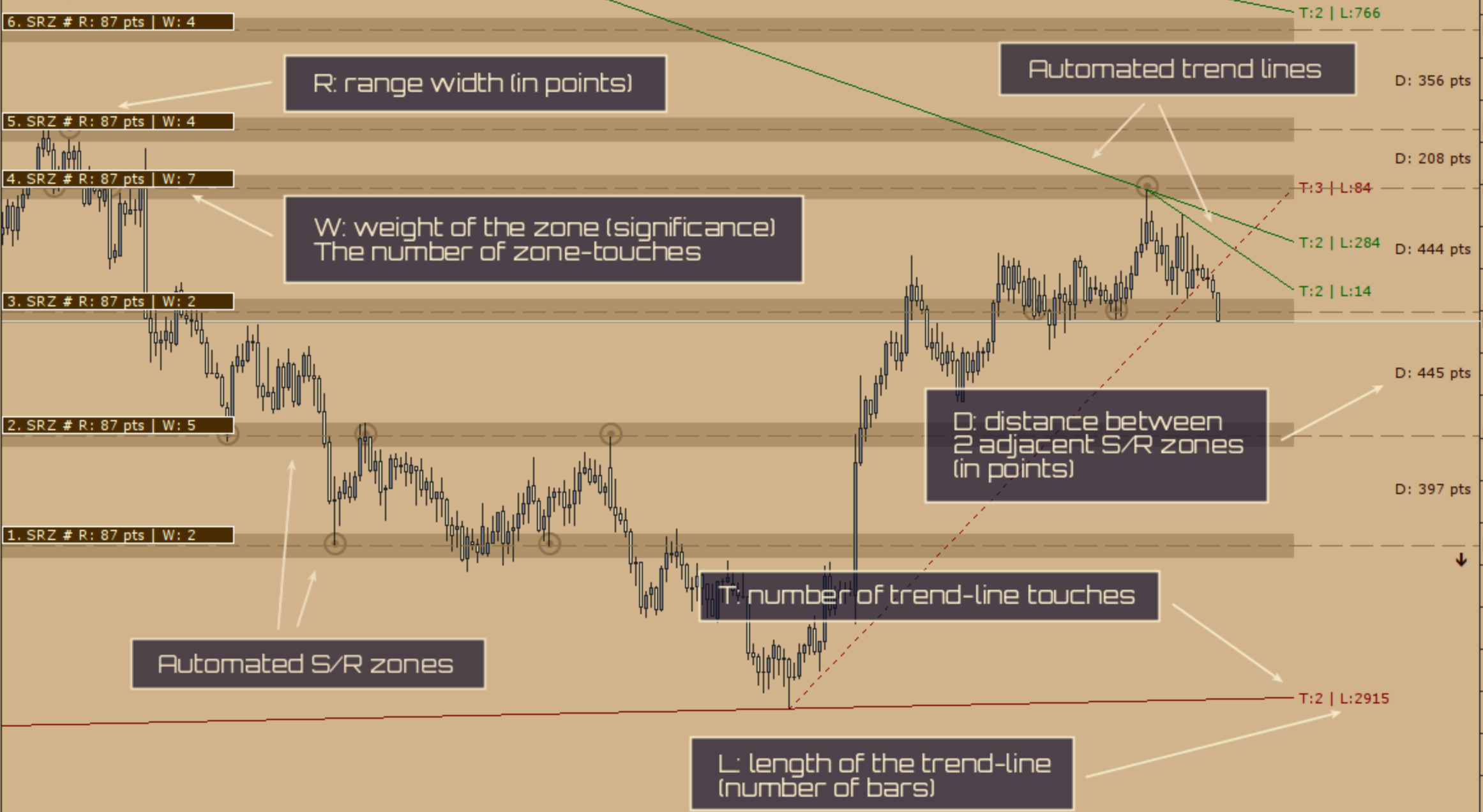 Calculates and displays the following.
– Range of support/resistance areas (in points)
– The "weight" of the S/R zone (the higher the value, the more important the zone)
– Distance between two adjacent zones (in points)
– Length of the trend line (number of bars)
– Number of contacts of the trend line (the higher the value, the more important the line)
– Indication of whether there are no more S/R regions in the given direction (with arrows)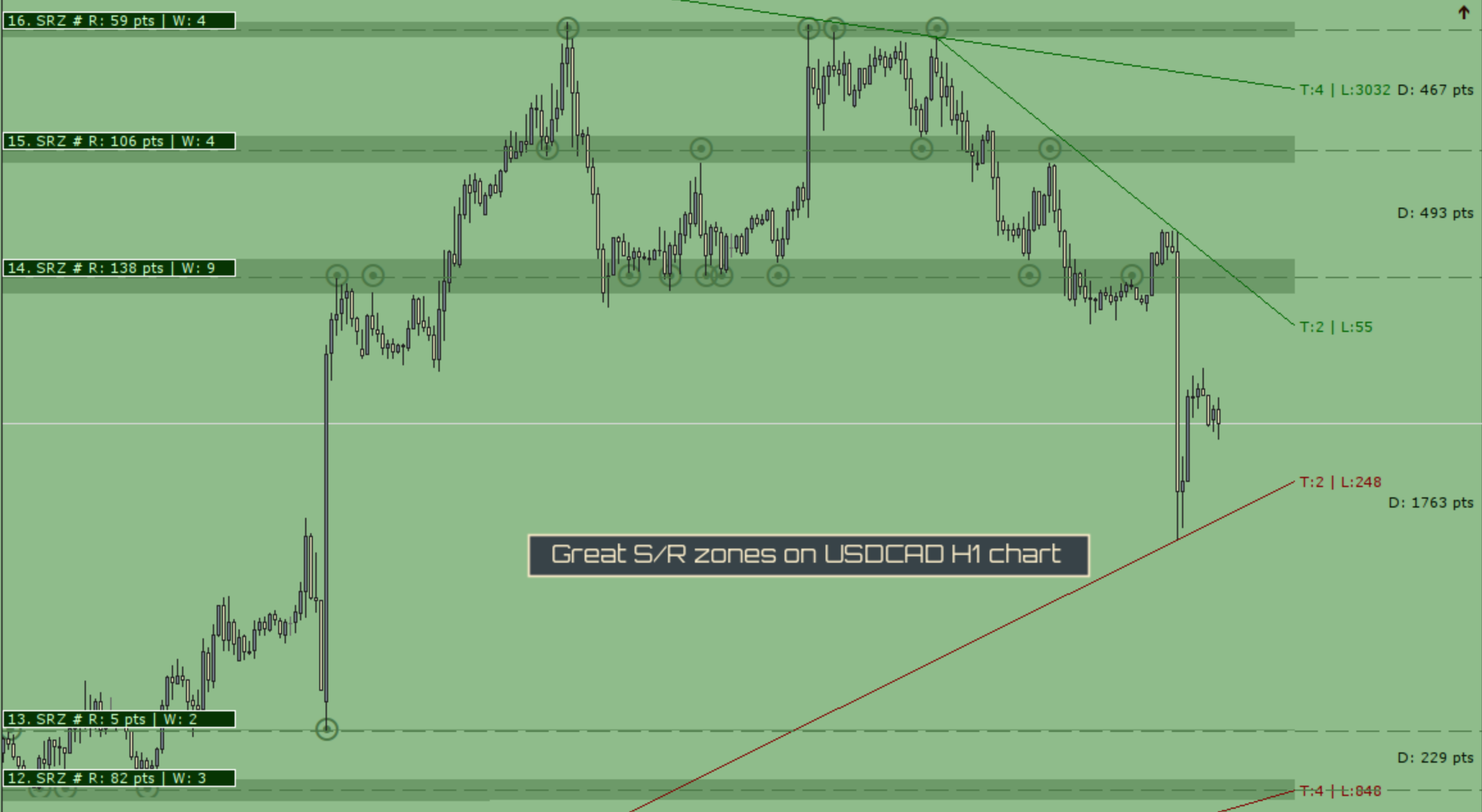 Effective
– Selectable sensitivity (2 levels)
– Adjustable trend line style
– Automatic calculation of the color of the S/R area from the background color of the chart (very handy feature)
– Color setting of the trend line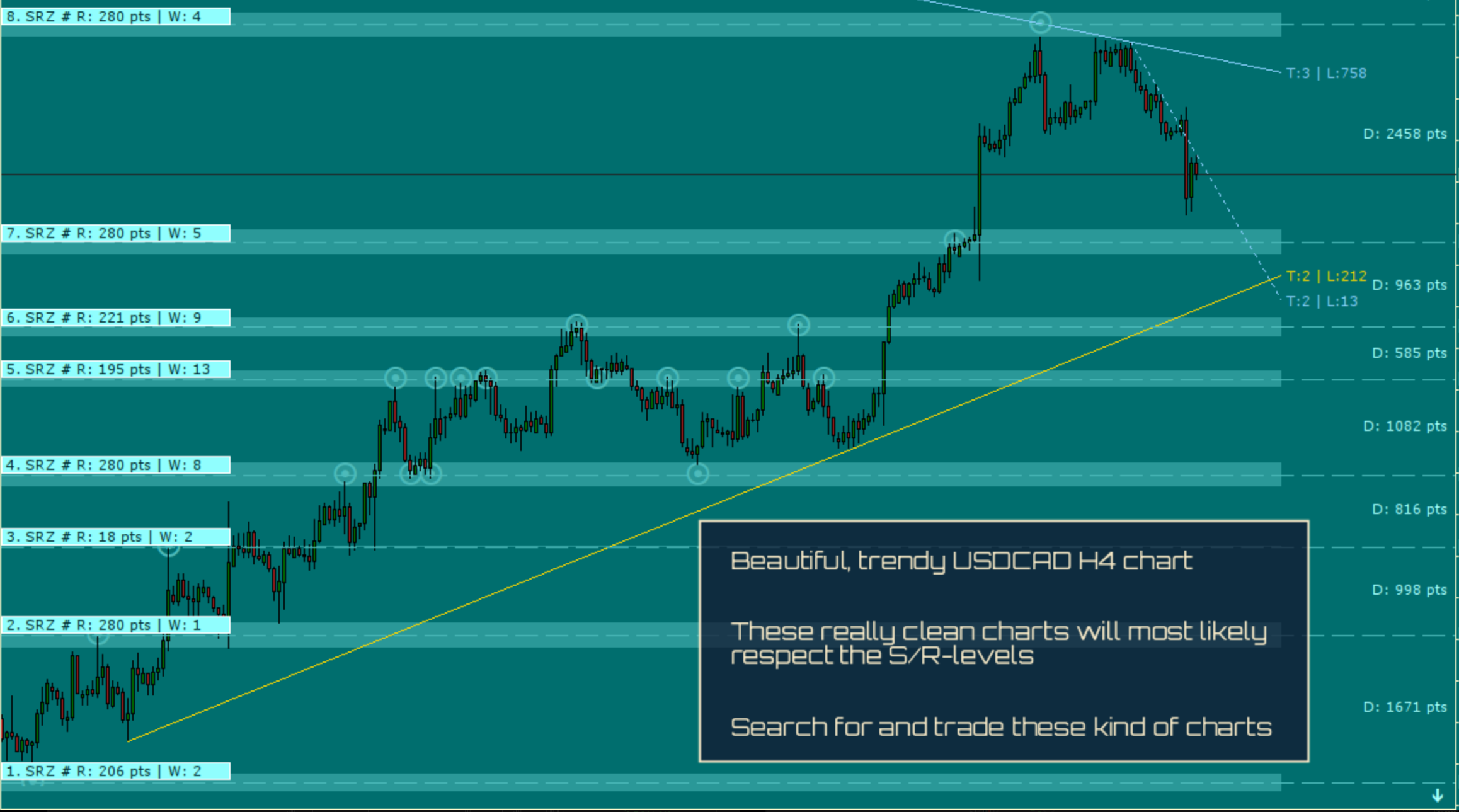 Trading tips and examples